Smart Railcar
Image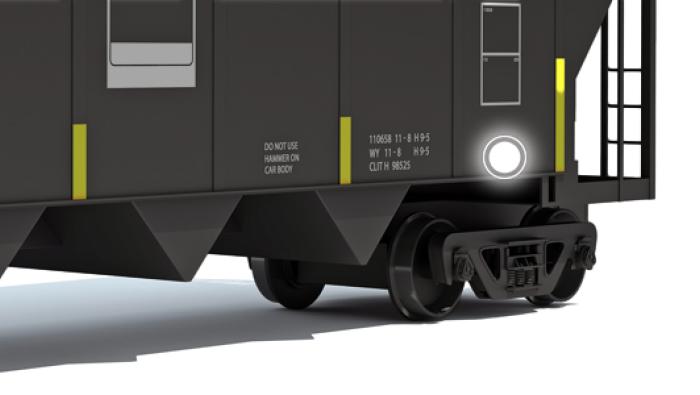 Gateway
Gateway: Know the exact location of your railcar through GPS.
Impact Sensor: Continuously monitor railcar impacts and accidents, capturing precise timing and location data to assess potential damages to both railcar and cargo, identify causes, and fortify future safeguards.
Real time notifications and lifetime logs of locations, impacts and accidents.
Image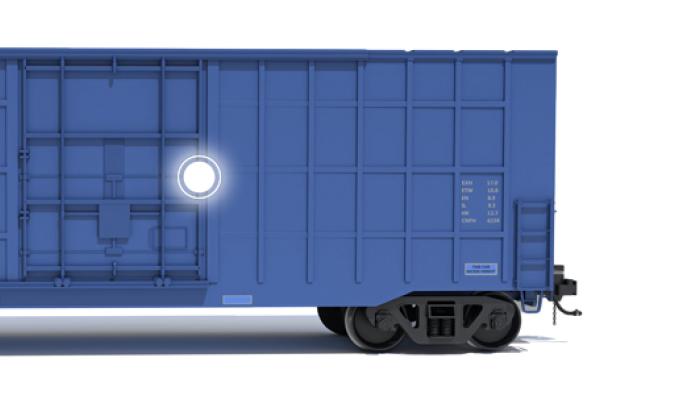 Door and Hatch Sensor
Gain real-time insights into door status, whether open or closed. Mitigate losses from mishandling, theft, top-level material contamination, bottom leakage, or high velocity/wind blowouts.  
Image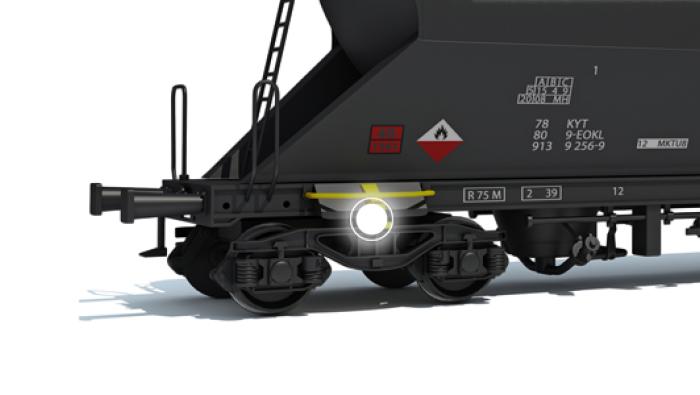 Load Detection
Instantly determine railcar load status—loaded or empty—to optimize dwell time and maximize utilization.
Image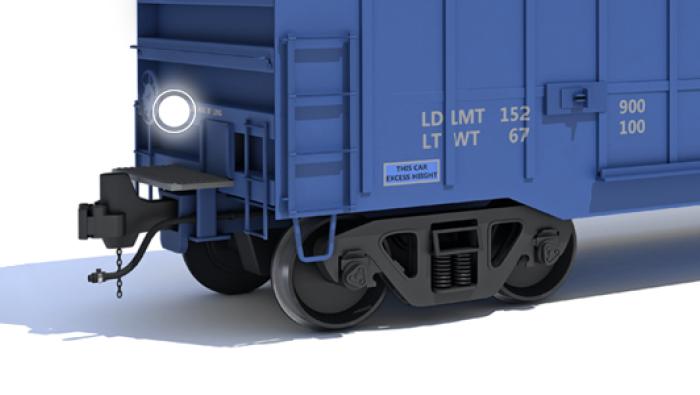 Handbrake Sensor
Know the status of handbrakes on your railcars to reduce the risk of damage to wheels, cargo, and infrastructure, for proper parking, regulate movement during loading and unloading, and unauthorized tampering.
Benefits
Improve Operational Efficiency & Asset Utilization
Optimized Resource Allocation: Empower strategic decision-making by allocating resources efficiently, preventing overuse or underuse of railcars, ultimately driving cost savings.

Minimized Downtime: Swift alerts and insights mitigate downtime caused by accidents, handbrake issues, or operational disruptions, ensuring a consistent railcar supply.

Streamlined Processes: Elevate operational efficiency through precise optimization of dwell times, reduced waiting periods, and faster overall transit times.

Informed Decision Making: Harness historical and real-time data for informed decision-making, enhancing cost management and refining operational strategies.

Enhanced Supply Chain Coordination: Accurate arrival predictions bolster supply chain operations, minimizing disruptions and their associated costs.
Great Savings & ROI
Resource Efficiency: Reduce equipment needs, cut fuel consumption, and eliminate unnecessary railcar movements through intelligent monitoring.

Cargo Protection: Safeguard cargo against mishandling, theft, or damage via continuous monitoring, ensuring goods' secure transportation.

Fuel and Emissions Reduction: Optimize railcar movements, minimize idle times, and lower fuel consumption and energy costs, contributing to sustainability efforts.

Extended Asset Life: Proactive maintenance and minimized wear extend railcar lifespans, postponing costly replacements and bolstering cost-effectiveness.

Rapid ROI: Achieve breakeven ROI in as little as 6 months, yielding substantial cost savings and value from your investment.
Enhance Customer Satisfaction
Real-Time Visibility: Provide customers with dynamic real-time cargo visibility, empowering them to track shipments, anticipate arrivals, and optimize their operations.

Supply Chain Transparency: Enable clear supply chain insights, aiding customers in identifying potential delays, contingency planning, and streamlined operations.

Cargo Security: Ensure cargo security through monitoring sensors that detect unauthorized access or tampering, guaranteeing safe transportation.

Competitive Edge: Offer customers a distinct competitive advantage within their industries by delivering innovative, efficient, and customer-centric railcar monitoring solutions.
Image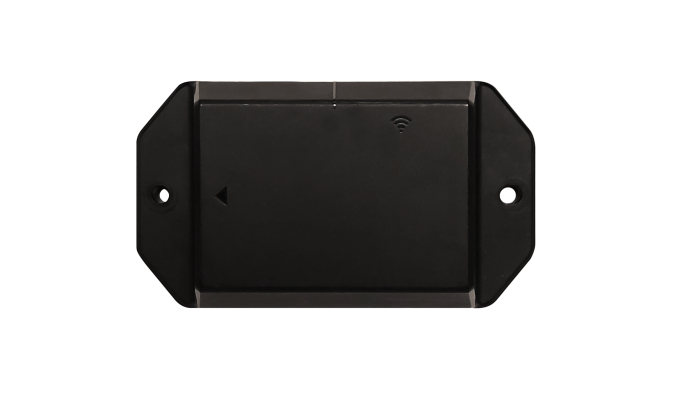 ZTR PIVOT Railcar Sensor S2000
Our PIVOT Railcar sensor leverages BlackBerry technology and is a multipurpose intrinsically safe sensor. This sensor relays information to the gateway using industry leading short-range communication protocols for superior performance in difficult environments.
Highlights:
Monitor

Loaded/empty status of the railcar

Open/close status of the door and hatch

Handbrake status

Industry leading short-range communication

QNX - Industry recognized secure platform

Fully OTA Capable
Avoid Lost Railcars
A shipper's rail car went missing for 3 years and they had no idea where it was or what maintenance was done during that time. PIVOT rail car monitoring would have allowed for Monthly reports on asset location & utilization as well as real time location.
Fleet Management
A North American Class 1 Railway implemented ZTR telematic solutions onto the maintenance of way equipment.  The visibility into utilization and location allowed for such significant operating process changes that they were able to save millions in maintenance of way equipment leases each year.
Theft Reduction
Millions of dollars in financial loses to shippers is occurring due to theft on railway tracks.  This leads to disrupted supply chains, replacement expenses, production delays and customer dissatisfaction across the value chain.
Real time notifications of door status change outside geofenced areas allows for immediate notifications to law enforcement and security personnel.
Loading Status
A shipper was shipping out empty rail cars by mistake to a client causing wasted resources, on time delivery issues and customer satisfaction concerns.  The shipper was excited to be able to track the loaded / unloaded status of all the rail cars prior to leaving their site to improve customer satisfaction and avoid wasted costs/time.
Hand Brake Monitoring
Monitoring the status of the emergency brake allows railway personnel to identify any malfunctions or issues with the braking systems or avoid situations where the locomotive is moving with an emergency brake engaged thus avoiding failures during operation and unnecessary damage to the wheels and braking system.
Image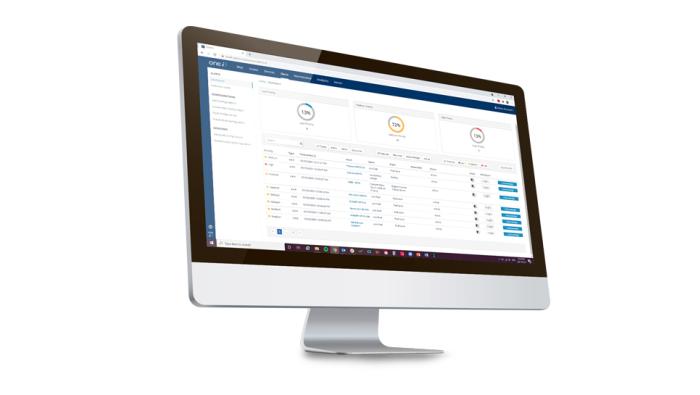 Intuitive and User Friendly Interface
Our intuitive, user-friendly platform is easy to use and lets you access and share data anywhere, anytime.
User-Centric Design: Experience a user-friendly interface designed with simplicity in mind, allowing users of all levels to navigate and access critical information effortlessly.
Effortless Monitoring: Seamlessly track and manage your railcars' location, status, and vital data in real-time through an intuitive interface, reducing manual effort and improving efficiency.
Timely Alerts: Receive proactive alerts and notifications about railcar events, such as impacts, doors opening, or handbrake status changes, ensuring quick response and risk mitigation.
Customizable Reports: Generate tailored reports and analytics to assess performance, monitor key metrics, and drive strategic decisions for your rail operations.
Responsive Support: Access responsive customer support and assistance directly from the app, ensuring your queries are addressed promptly and effectively.
Install & Forget
Experience seamless installation and long-lasting reliability with our PIVOT railcar remote monitoring solution. Discover the unbeatable benefits that ensure your peace of mind throughout the railcar monitoring journey:
Quick Installation: Get up and running in under 10 minutes with our user-friendly setup process. Say goodbye to complex installations and welcome hassle-free deployment.
Rugged Durability: Designed to withstand the harshest rail conditions, our system is built tough to endure extreme temperatures, vibrations, and demanding rail environments.
Maintenance-Free Assurance: Enjoy a worry-free experience with our maintenance-free solution. Once installed, our system requires no ongoing maintenance, freeing your resources for other critical tasks.
Unmatched Hazardous Rating: Benefit from industry-leading safety standards with our hazardous-rated design, ensuring compliance and peace of mind in even the most challenging rail environments.
Energy Independence: Experience true autonomy with our solution's self-sustaining power source. Say goodbye to relying on external factors for energy, ensuring continuous monitoring without interruptions.
Extended Battery Life: Enjoy more than 5 years of battery life, providing reliable performance and minimizing the need for frequent replacements or interruptions.
Consistent Performance: Our solution maintains superior performance across the entire temperature spectrum, ensuring accurate data collection and alerts in all weather conditions.
From swift installation to unmatched durability, we ensure that you can confidently focus on your rail operations, knowing that PIVOT delivers consistent, reliable, and hassle-free railcar monitoring. Experience the future of railcar management with ease and confidence.
Brought to you by ZTR
With over 35 years of Railway and IoT experience with industry leading 24x7 customer support, ZTR provides a railcar remote monitoring solution you can trust.
ZTR's PIVOT seamlessly integrates with your existing business systems to improve railcar availability and reliability by provides you with near real-time location, mileage and critical operational information to help you improve improve your operational efficiency and asset utilization .
Powered by BlackBerry®  
Our Gateway and Sensor is based on Blackberry Radar, the leaders in security, power management and telematics solutions. All tracking data is secured with industry leading encryption and authentication services. The gateway and sensors use BlackBerry® QNX®, the OS for embedded systems.
RailPulse Affiliation  
ZTR is one of the three selected organizations by RailPulse for pilot testing of railcar telemetry solutions. We work with RailPulse to simplify the adoption of telematics technology across the rail industry to drive productivity, value, and growth. 
Find out how PIVOT will help you improve your railcar operations efficiency. Drop your contacts below.