More than just modernizing
ZTR has a long legacy of developing solutions that extend the life of aging locomotives up to 20 years. Our expert engineering and software teams develop solutions that mean minimal investment for you but big ROI.
Our focus is reliability, availability, maintainability and connectivity. We can usher you in to the Internet of Things so you always know how your locomotive is performing, anytime, and from anywhere. Our products and services save you money now and make your fleet ready for the future. Whatever your budget and schedule requirements are, let ZTR help you bring your aging fleet into a new era of functionality and keep them on the tracks for many more years.
At ZTR, our innovative solutions improve the efficiency and performance of equipment to update aging fleets and usher them into a new era of modern performance. Our approach includes flexible options that allow for future upgrades.
Image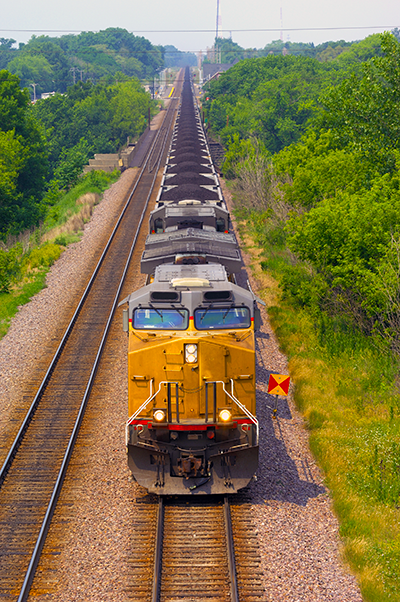 Benefits of renewing your fleet:
Maintenance:  Improve efficiency and reliability by replacing old parts with new technology.
Locomotive Tractive Effort:  Increase drawbar pull by up to 80%.
Information Management: Detect trouble faster and reduce shop time.
Fuel Conservation:  Reduce idling and save up to $25,000 in fuel costs per year, per locomotive.
Starting Reliability:  Improve locomotive starting consistency with intelligent starting technologies.
Locomotive Control Systems:  Increase average daily velocity and reduce maintenance time.
Remote Monitoring and Connectivity:  View operation of locomotives and download reports remotely.
We can also provide:
Fuel usage study
Tractive effort analysis study
Expert consulting and engineering
Ever increasing demands on your fleet and capacity require more from your locomotives. ZTR understands budgetary restrictions and time constraints for upgraded programs and new locomotives. The solution to all of these challenges is focusing on a modernization program rather than purchasing new.
Focused on your environmental impact?
Learn more about our Green Technology, designed to help you achieve improved efficiency and pollution reductions while also saving you money.