A New Kick for Your Locomotive Batteries from ZTR
MINNEAPOLIS, MN and LONDON, ON - KickStart uses supercapacitor technology to augment the power required to start the locomotive engine, minimizing the drop in battery voltage during start. It has been redesigned with functional improvements that reduce this drop even more, so that electronics stay on and the strain on the batteries is diminished. The new hardware design is lighter and more compact for easier installation and no regular maintenance after install.
NEW Benefits:
•    Increased Locomotive Availability
•    Extended Locomotive Battery Life
•    Reduced Battery Charge Time
•    Minimized Battery Voltage Drop
•    Easy Installation & Zero Maintenance
•    Reliable Cold Weather Performance
•    Intuitive Diagnostics
"We work with railroads every day and are aware of the challenges they face, specifically with respect to starting issues. We're proud of this new design. Weighing only 45lbs, KickStart is easy to carry onto the locomotive and can be installed in several locations including the battery compartment, under the floor, or in the short hood. It also has demonstrated a dramatic increase in locomotive starting reliability, even in extreme cold. With almost 30 years of experience in starting technologies, we've put our expertise into this product and know Kickstart will bring exceptional value to our customers." - Amarjit Soora, Manager of Engineering, Railway Business Unit at ZTR Control Systems.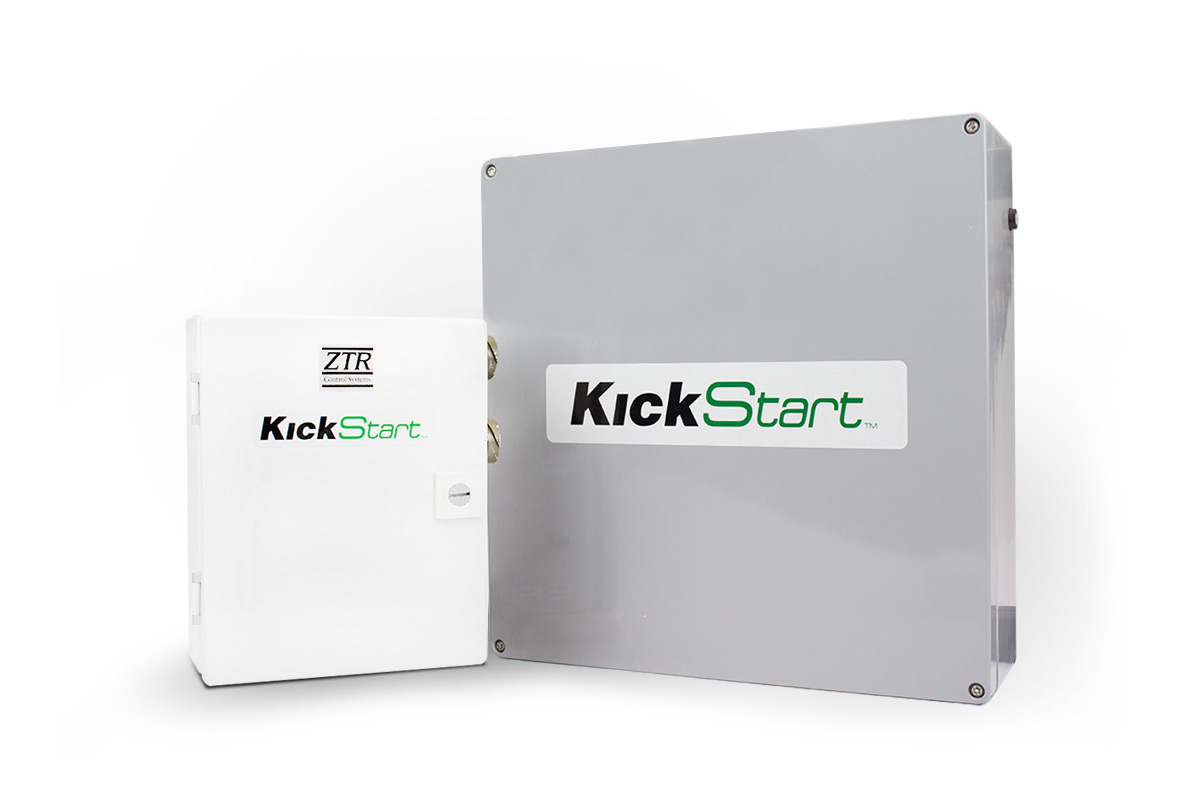 View the Kickstart™ brochure. You may also e-mail railinfo@ztr.com, or call 1-952-233-4340.