A new year, a new KickStart.
Jan 24, 2019
Looking for longer battery life and more reliable starts?
Give your locomotive batteries the gift of extra energy with ZTR's KickStart™. It has revolutionized locomotive starting power with supercapacitor technology.

Cold environments, drained batteries, long charging times – they're no match for KickStart.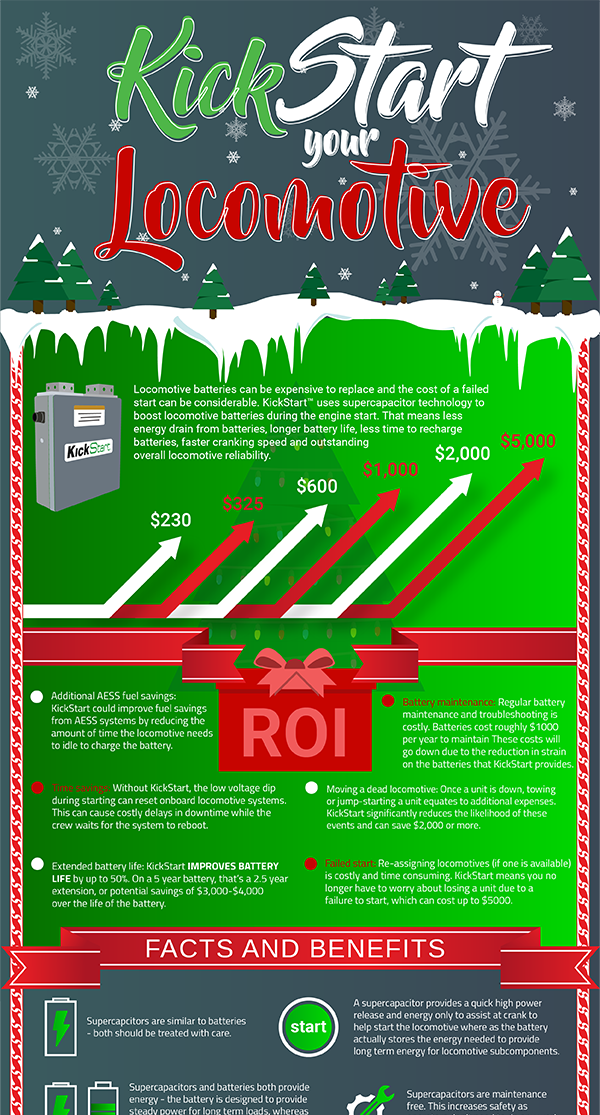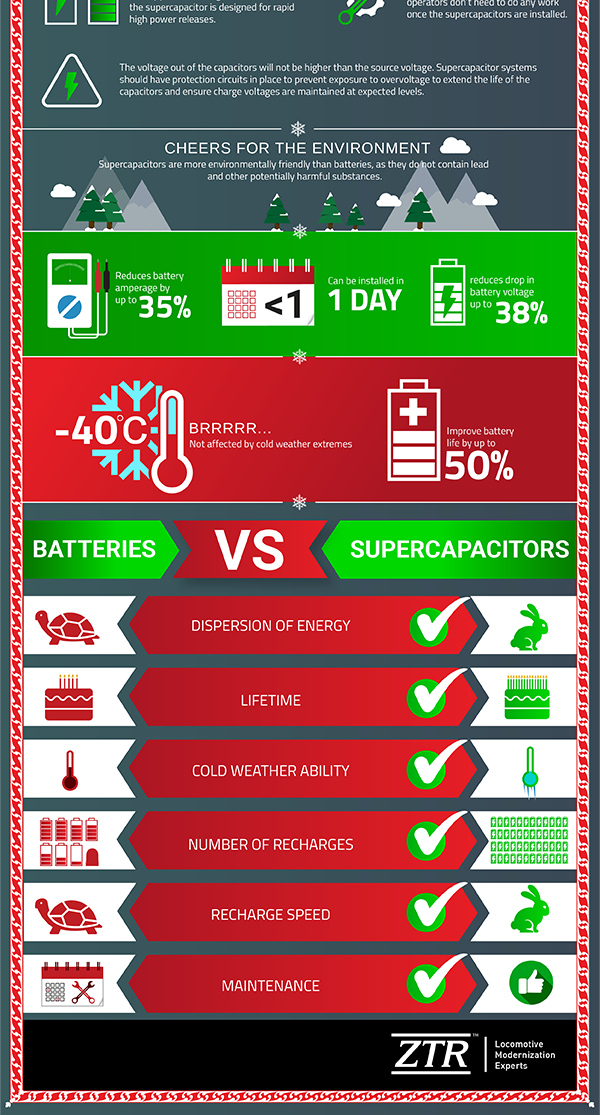 Select the filter(s) below to display relevant content.