SmartStart® has been helping to reduce locomotive idling and delivering outstanding fuel savings, on a global scale, for over 25 years, but it can also provide remote reporting of fuel and emissions reductions. SmartStart has a return on investment of less than 12 months, and it saves North American railways 1.5 million gallons of fuel every month!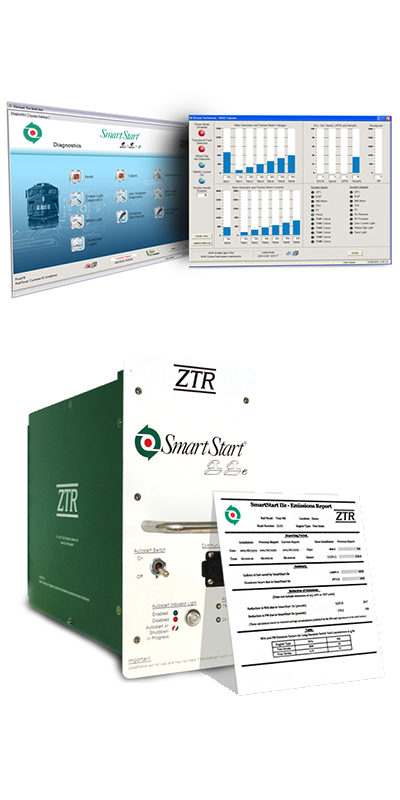 Reduced fuel and lube oil consumption
Reduced emissions and restart exhaust smoke
Consistent fuel management and verification of fuel savings
Locomotive is always ready to use
Documentation is available remotely or through a direct connection
Automatic locomotive start/stop and shutdown management
Meets EPA locomotive emission requirements
As innovative locomotive modernization experts, we at ZTR have a long and proven history of fuel conservation, emissions reduction and helping customers remain connected to their locomotives.
Benefits of choosing ZTR:
Innovators of locomotive Automatic Engine Start Stop (AESS) technology
Thousands of AESS installations world wide
Over 25 years of proven product experience
Remote connectivity and reporting
Measurable ROI

We are also known for our exceptional integration capabilities. Our ultimate goal is to consistently create proven solutions to help your business save money. Learn more about our Intelligent Starting Technology Solutions.