ZTR expands European operations to support global growth
Aug 12, 2020
Two new employees join the team to serve European customers
DORDRECHT, NL – August 12, 2020 – ZTR is pleased to announce the expansion of European operations with the addition of two new employees based in Dordrecht. The company has appointed Lars Reehorst as ZTR Regional Director, EMEA, and Michelle Mong as ZTR Strategic Account Manager.
ZTR offers customers targeted and consistent ways to keep track of assets using technology to locate, maintain, control, and measure equipment performance to ensure maximum onsite productivity. ZTR is delighted to have two such talented people leading our European expansion and serving our existing European customers.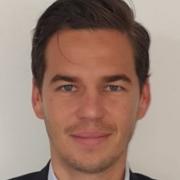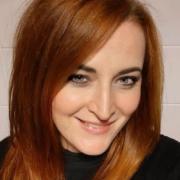 Lars Reehorst                                          Michelle Mong
                                                        ZTR Regional Director EMEA                 ZTR Strategic Account Manager EMEA
Lars brings over 10 years of experience in the equipment rental industry. Most recently he was Country Manager at Manlift Group in the Middle East and has now relocated to the Netherlands. Lars has considerable experience growing and strengthening an international organization to deliver excellent solutions, service and support for customers operating in Europe, Asia, the Middle East, and Africa.
"My goal is to support and enlighten EMEA companies in the use of ZTR Telematics Solutions so they may achieve operational excellence, realize costs savings and deliver the best experience to their customers," says Reehorst.
Connect with Lars on LinkedIn.
Originally from South Africa, Ms. Mong joins the team with 9 years rental industry experience. Relocating to the Netherlands in 2016, Michelle joined Riwal Group Holding and after two years was promoted to Account Manager International Rental.  Her experience with the international rental industry and a range of equipment segments including aerial work platforms, earth moving and material handling machinery, make her a great fit for ZTR. Michelle prides herself on taking extraordinary care of her customers.
"By educating and introducing the capabilities and advanced technology concepts of ZTR to the EMEA markets my goal is to support and optimize the rental cycles of all specialist and generalist companies to their fullest potential," says Mong.
Connect with Michelle on LinkedIn.
We are encouraged by the interest, engagement and opportunities in EMEA. "Rental companies and compact construction OEMs are looking for a proven company like ZTR to disrupt the market and bring innovative solutions to Europe," says Sam Hassan, ZTR President and CEO.  "Mr. Reehorst and Ms. Mong provide the talent we need to expand our offerings in Europe as well as the Middle East and Africa."
                                                                                                   ###
About ZTR
ZTR is a global high-tech company that develops new and innovative solutions for the construction and rail industries. Known as a pioneer in the development of industrial Internet of Things (IoT) technology, ZTR designs industrial telematics solutions that allow companies to remotely monitor and manage mobile and fixed assets. Leading the industry in response to the need for richer machine data, greater uptime, and better insights, ZTR has designed new solutions that help rental companies, OEMs and end-users work together to operate smarter and easier. By listening and collaborating with its customers, ZTR takes on big industry challenges and opens pathways toward the continued digitalization of the construction sector. With assets monitored poised to surpass 500,000 in 2020 and a rapidly expanding OEM program, ZTR is delivering the telematics solutions the industry has been waiting for. For more information, http://www.ztr.com/product-service/iiot-products-and-services, email telematicsinfo [at] ztr [dot] com, call +1-519-452-1233 or follow us @ZTR_ Solutions.